Design of New Commercial Organization Enables Growth and Healthcare Model Disruption


Size: Fortune 500


CHALLENGE
The company made a strategic bet on leveraging their existing infrastructure, footprint, and loyal customer base to create a radically new healthcare delivery model. While the products and solutions had not been finalized, they recognized the need to act quickly in the increasingly competitive healthcare landscape.

The company also recognized that to capitalize on the first-mover advantage and succeed in this endeavor, they needed to create a go-to-market approach. This had to be completely different from how it had approached its markets before. Additionally, they needed to achieve rapid, scalable growth while becoming self-funded within six months. Multiple cultural and political obstacles were in place, as its prior success without such a commercial organization meant doubters and substantial inertial required demonstrable early wins.


OPPORTUNITY
The first step was to conduct a discovery phase to gain a thorough understanding of the current environment. The discovery was conducted through four lenses: Customer, Corporate, Market, and Field. This led to the prioritization of the following opportunities:
Creation of a stage-appropriate, customer-facing organization using an outward-in perspective:

"Who" are the Clients we sell to and which have the most potential?
"What" are the Products we can sell today?
"How" do we structure and develop our people and processes to effectively reach these clients?

Implementing

supporting functions, processes, tools, including revenue operations, sales process, and customer relationship management system.
SBI'S RESPONSE
SBI quickly recognized the change management challenge presented within this company and therefore leveraged multiple sources of evidence (internal and external) to support the implementation of emerging best practices. These recommendations included:
Systematically prioritize prospects and accounts based on propensity-to-buy and lifetime value.
Identify which products can be sold immediately in order to support the self-funding requirements and demonstrate quick wins to gain further leadership buy-in.
Develop a stage-appropriate, Phase 1 sales organization with required competencies for each role, a competitive (and internally revolutionary) compensation structure, and clear rules of engagement.
Support functions of Revenue Operations & Enablement.
Outline an action plan for moving from Phase 1 to Phase 2, for continued efficient revenue growth.
RESULTS
SBI gained buy-in across the leadership team in order to launch Phase 1 recommendations. Existing team members were identified and slotted into future-state roles, based on their individual strengths objectively assessed against the best-practice competencies. Hiring gaps were identified, and job profiles were created for external recruiting. Key supporting initiatives were outlined to prepare the organization for Phase 2.
Year one opportunity is expected to yield nearly 10% incremental growth, or approximately $2B.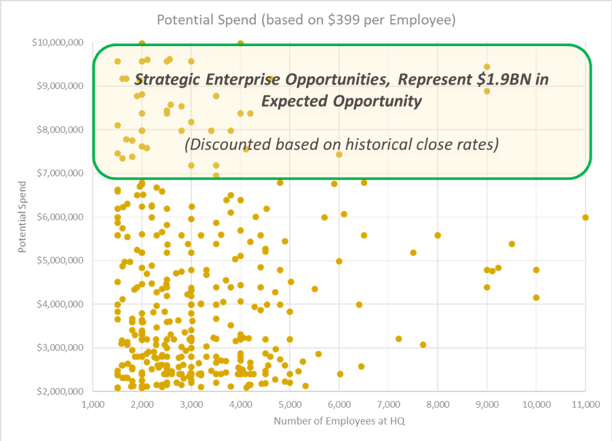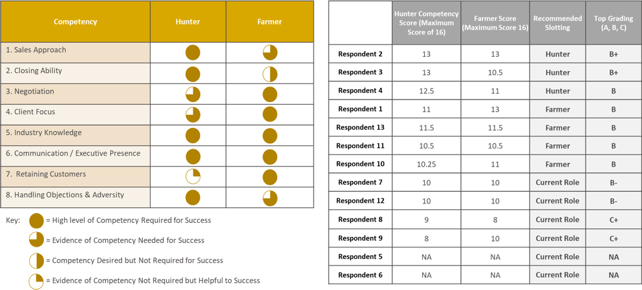 RELATED INSIGHTS